Here are the first pictures of such special "Helma Balloon antenna",
which new station "Zwerver Radio" from The Netherlands had been
used today. Power of such station had been only 0,2watts and in
combination with such special antenna, signal was totally great
all over Europe!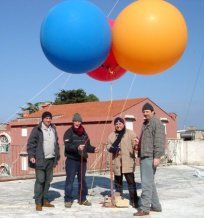 "Zwerver Radio team" before starting such balloon antenna
Dutch PTT ("AT") also started such special balloon for search location of "Zwerver Radio"
Since this evening a lot of Dutch free radio enthusiasts try to use any new prototypes of such balloon antennas..
TOP SECRET description of such antenna (NOT allowed to publish it!)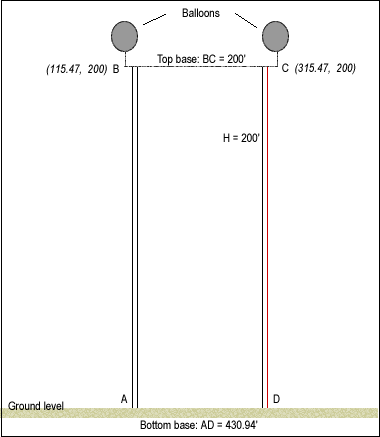 Further description of such antenna